Summer Decorations for the Front Door
Summer is on its way, but the heat is already here! What better way to greet your guests than with a refreshing blast of décor at the front door? Door decorations are not only fun crafts, but they also leave a great first impression on your visitors. Here are a few ideas to get you started.
Wreaths
Wreaths are perfect for any season and are easy to make! Like in this pinwheel wreath, adding color brings out a summer feel.
Or if you have leftover cloth and have no idea what to do with them, check out this fabric scrap wreath.
Not the only season in its wake, summer is also time for baseball! If you're a fan, this wreath is an exciting way to cheer on your favorite team.
Door Hangers
Aside from wreaths, door hangers are also welcoming decorations. Recreating objects that remind you of summer can be a fantastic addition to your front door, like this sun decoration.
You can even flashback to those memories catching fireflies in the summer with this Mason jar decoration.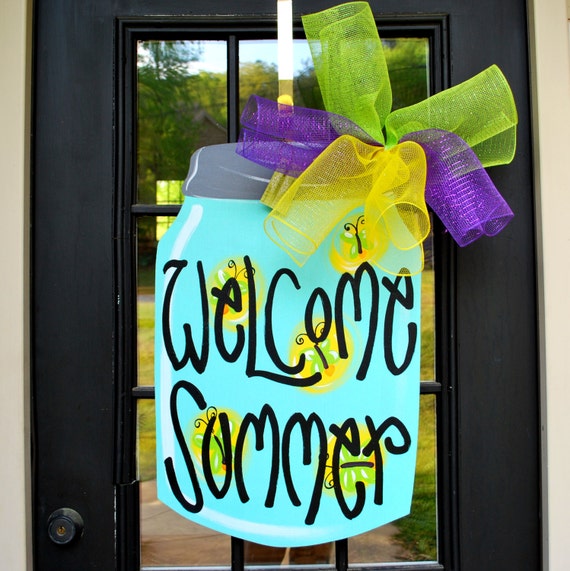 Or you can escape the heat with juicy fruit at your front door.
If you enjoyed this post, get email updates and exclusive content from us by subscribing below to our email list (it's free).
Sources:
http://www.creativecapitalb.com/2012/03/pinspired-pinwheel-wreath.html
http://howtonestforless.com/2012/05/10/15-fabulous-diy-summer-wreaths/
Tags: decorating, door hangers, front door, home, house, property, real estate, summer, wreaths
Recent Posts
Archives
Follow Us on Pinterest
Endorsements
We are happy to be endorsed by Ezine Articles who is ranked in the top 1% of websites in the world.